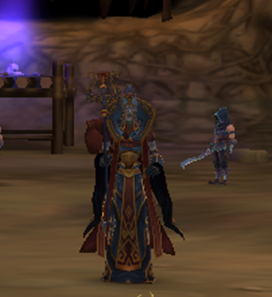 Dark Priest of the Oracles
Level: 46
Location: Cave of Dark Sorcerers
Skill List:
Edit
Cold - 38% HP, freezes the player for 3 seconds.
Wake - 28% of HP, attack speed +120% for 15 seconds.
Rage - 18% of HP, attack + 40% for 15 seconds.

Below 8% of HP he will begin to use all his skills in a cycle at regular intervals until dead.
Ad blocker interference detected!
Wikia is a free-to-use site that makes money from advertising. We have a modified experience for viewers using ad blockers

Wikia is not accessible if you've made further modifications. Remove the custom ad blocker rule(s) and the page will load as expected.